Regular price
Rs. 1,799.00
Sale price
Rs. 699.00
Unit price
per
Sale
Sold out
Products are usually delivered in 5-7 days.
View full details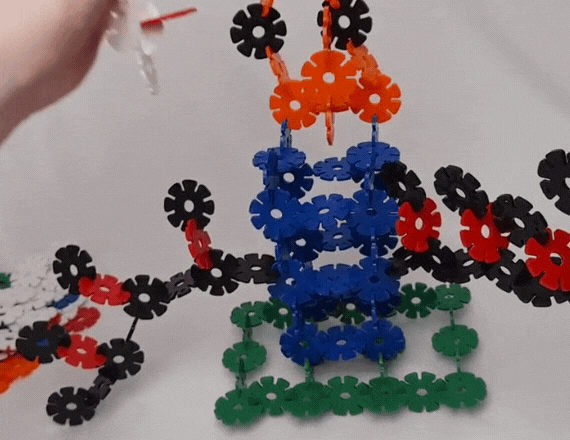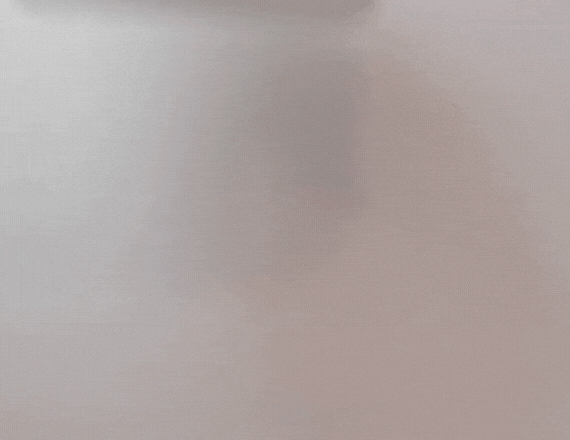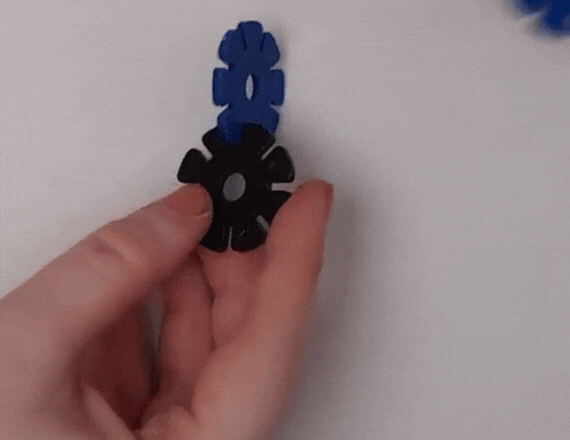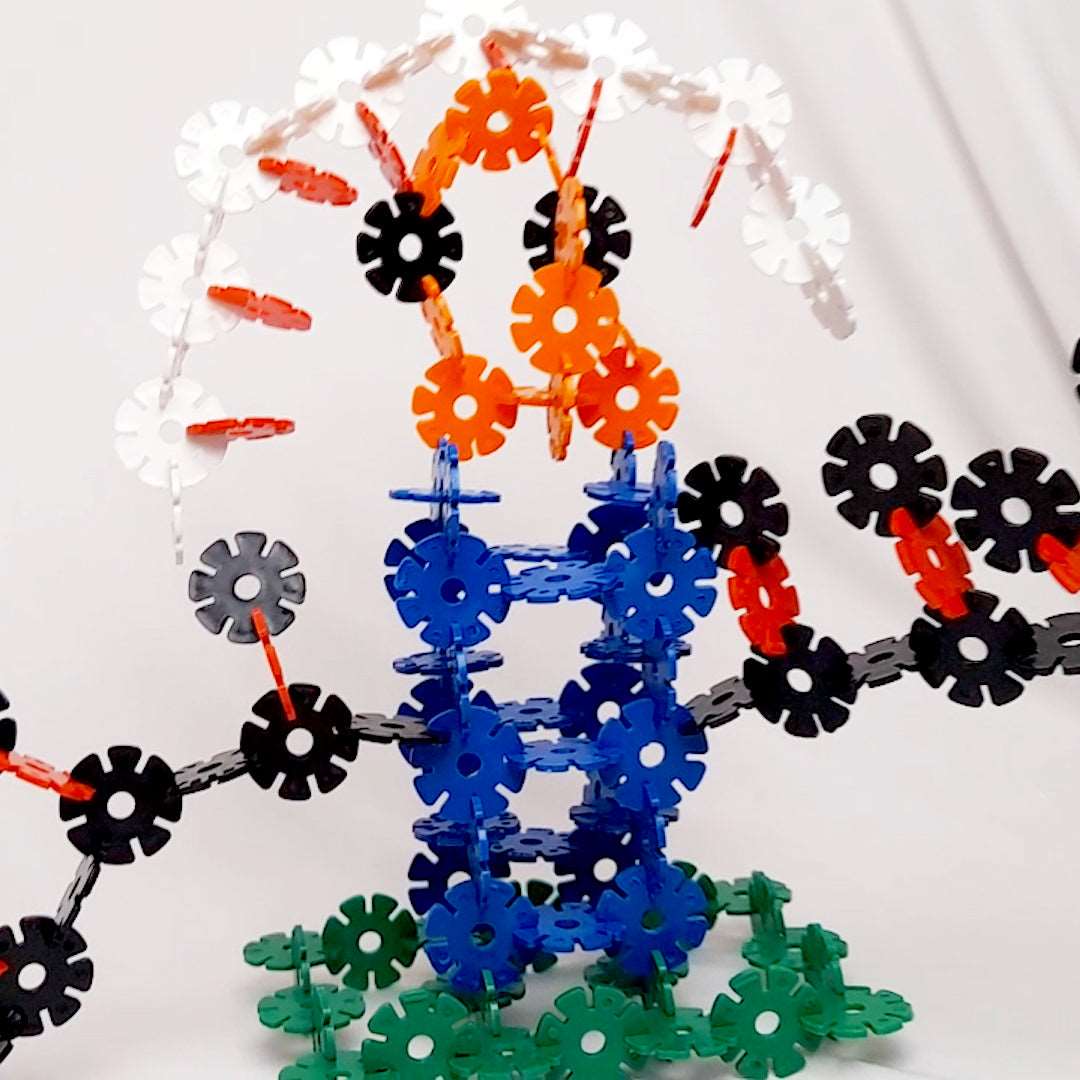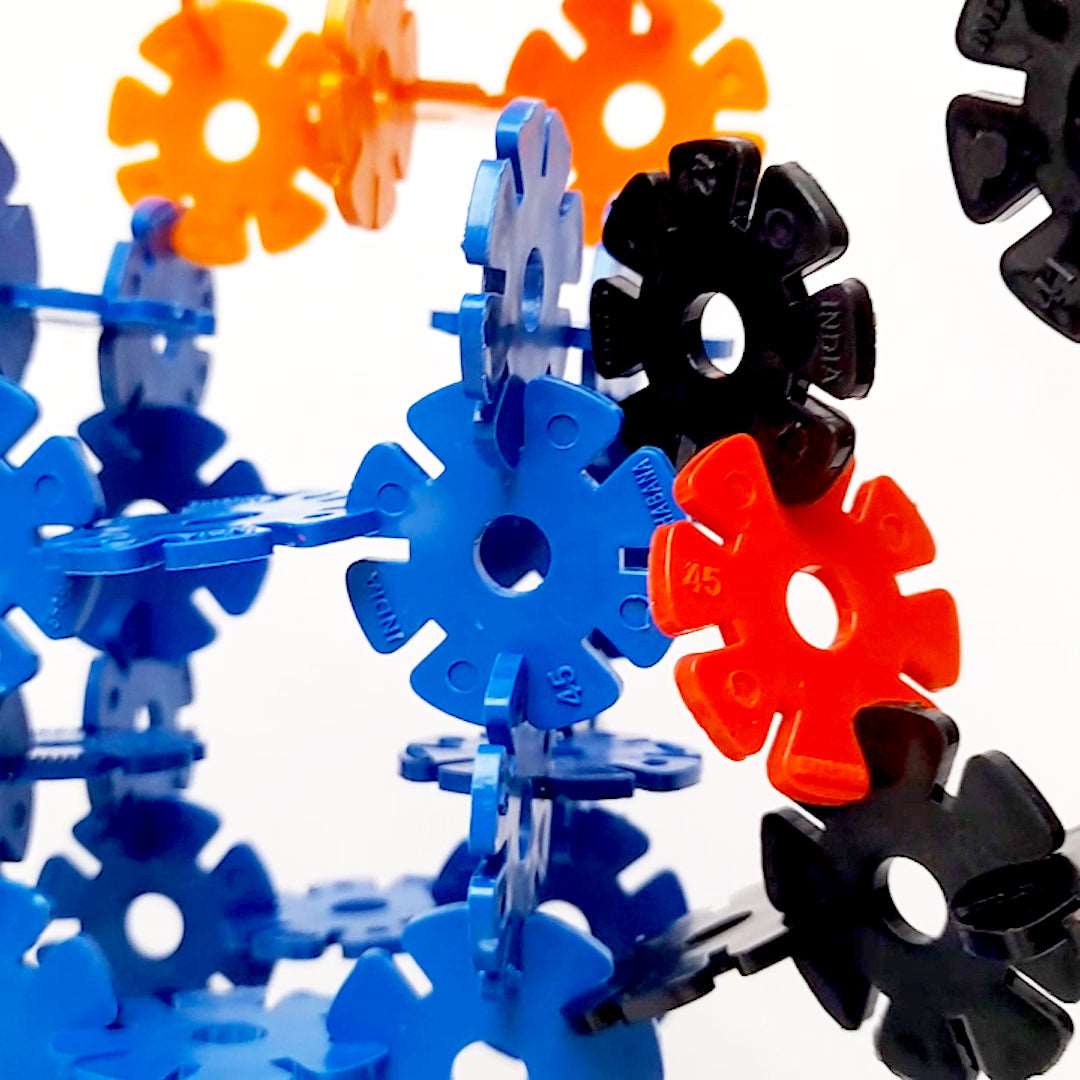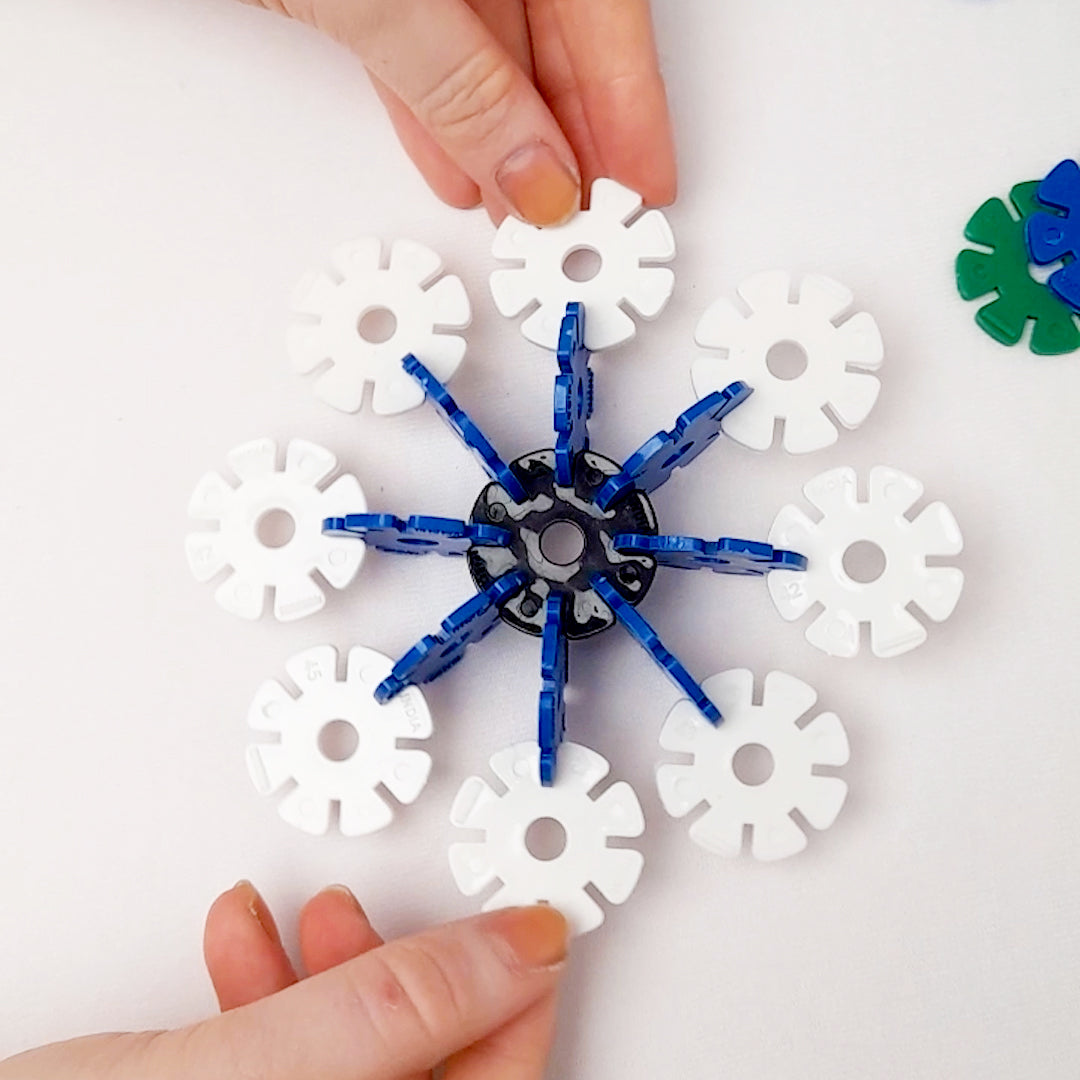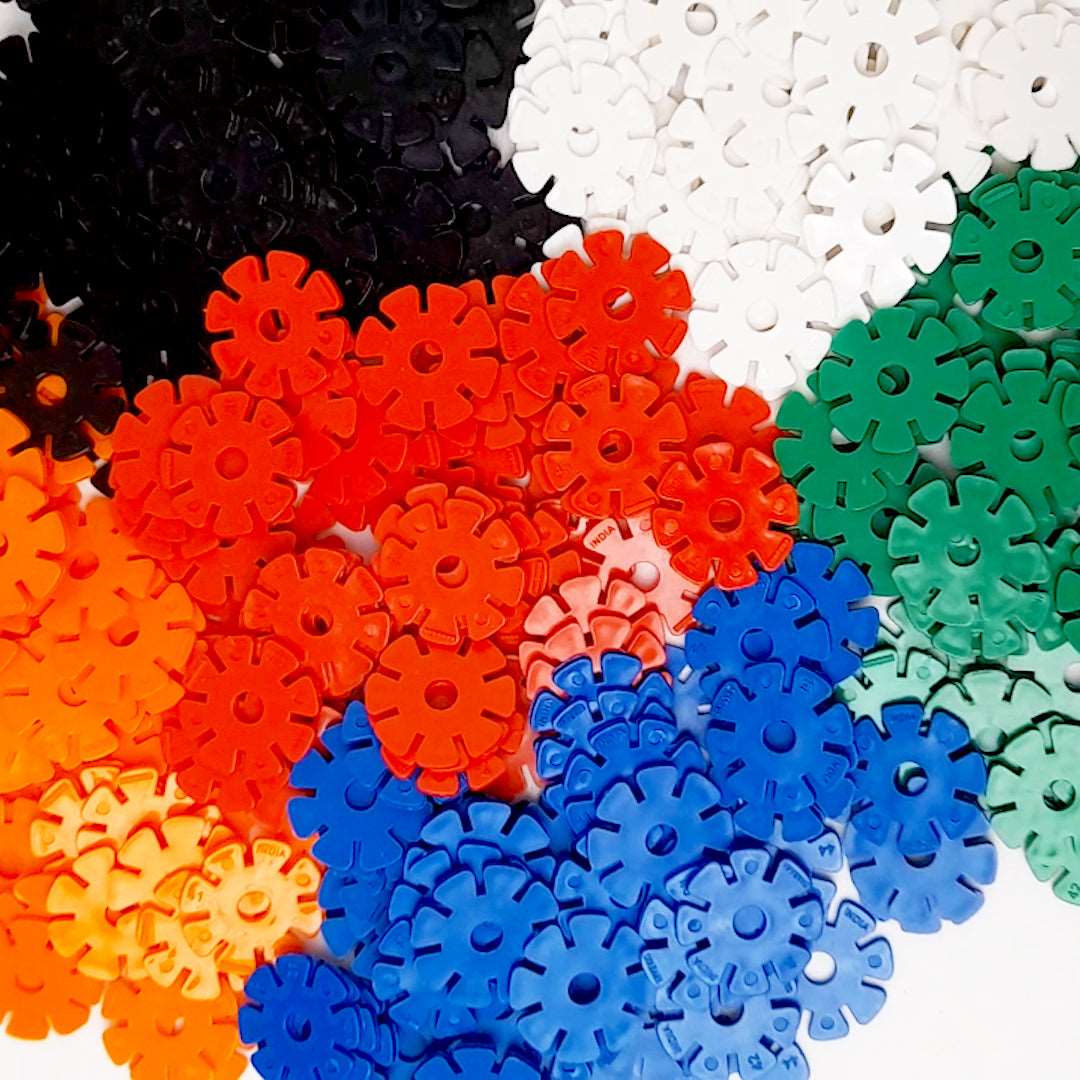 Global Shiksha Kids Circular building blocks: The Best Product to engage your kid and develop skills like better understanding, Creative Thinking & Problem Solving and much more. 
This Circular Building Blocks Set with 200 pieces with different colours and shapes is a very Creative and fun game kit for your Kids.
200+ Circular Building Blocks
Develops Motor Skills
Builds Confidence
Infinite models and shapes to make
Preschool to 5th class
Designed for kids
Light and easy to carry
For Age 3 to 10 Years
Future Investment
With Educational guide sheets
Left/Right Brain Development
Improves Retention
This circular building blocks kit allows your child to improve creativity, and learn to make their own designs with the blocks. It helps in recognizing the shapes & colours at the same time!
It helps your child to improve these skill sets:
Creativity and Imagination
Memory Building
Colour and shape recognition
Helps in developing fine motor skills
Develops hand-eye coordination
Great for child engagement
These circular building blocks will allow the child to develop good concentration and attention span. Kids will fall in love with the concept of building different shapes and figures with the blocks.
Encourages the child's curiosity, creativity, reasoning and the ability to find solutions on their own.
Let the kids' imaginations boost, kids will choose a model, build it and play with it.
The kids' circular building blocks contribute to the development of visual perception and increase immediate recall memory. It helps in decreasing the screen time of the kids.
These blocks are specifically designed for the kids and helps in improving:

Creativity and Imagination
Memory Enhancement
Colour and Shape Recognition
Develop Fine Motor Skills
Improve Hand Eye Coordination
Great for Child Engagement
This block helps in stimulating creativity and imagination in your child at a younger age.
Most of the brain development in children takes place between the age of 1-5 years, these blocks will make the child aware of Numbers, Shapes & Colours and figures which enhance their ability to identify and solve problems.
Give your child fun learning with the Global Shiksha kids' circular building blocks.
Frequently Asked Questions
We provide different kits based on the age groups and it covers Academic based Topics. From Preschool (3+years) till the age of 10 years.
There are 200 pieces of house building blocks, your kid will learn to make different shapes and figures. It comes with shape building guide sheets which help the kids to select the shape to build and keep your kid entertained and engaged.
The kids' circular building blocks are specifically designed for the pre-school kids, where they develop early recognition skills and increase motor skills, hand-eye coordination, creativity, recognising, understanding and differentiating the different shapes and figures.
The kids' creative building blocks consist of 200 pieces of creative building blocks with different colours and shapes. Strong and beautiful storage container box. Shapes and figures building guide.
Yes, you can definitely reuse the kit. The bullet building blocks are strong and durable with 400 pieces in the kit. This comes with a strong and easy to carry container box and and can be organised after playtime.
The blocks are made with high-quality material with BIS standards, which are completely safe for children.
We accept all modes of payment including online payment (debit card/credit card/net banking/UPI), Paytm and Google Pay etc.
Yes, the Cash-on-Delivery option is available. We also provide contactless delivery with all the online payment modes.
The delivery may take around 3 to 7 working days.